..

... Just Breathing ... with all heart mind ...

This diagram (kindly provided by a temple in Japan) might seem pretty obvious ... but what more do you want to know about 'just breathing'?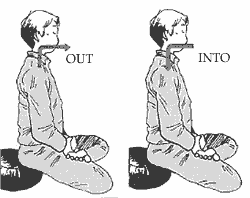 Press on arrow for 'play'


NOTE: IF YOU ARE HAVING TROUBLE TO SEE THE SCREEN OR START BUTTON,




PLEASE UPDATE FLASH.

SEE HERE




.